Observatory
Observatory of Green Businesses

MOWEA developed the first modular micro- and wind energy turbines for plug and play usage for solar energy.
They are used in countries with a poor energy supply (reliable and cost-effective energy generation). In Germany MOWEA supports the development of decentral and smart energy systems.
The smart MOWEA is part of a networked, decentralized energy system that is capable of measuring and balancing the common energy production. MOWEA is more efficient than other micro wind systems and due to its low wind speed optimization and its modulating construction MOWEA is cost-efficient.
Supports
BMW Exist-Scholarship for foundation a business
Opportunities and plans for the future
International business with development and production in Germany and India. Round about 60 employees in 5 years.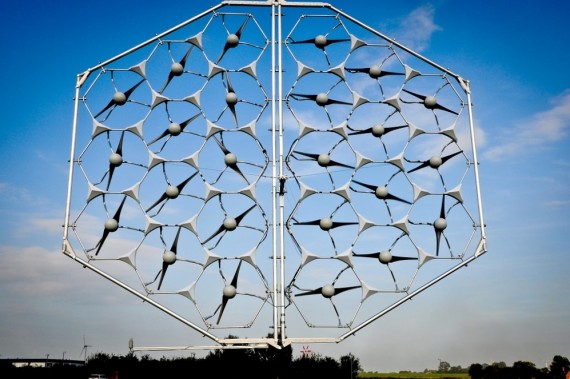 Pitfalls and challenges
1. How did the project come to life?
IBB-Profit Cooperation
2. Are there any difficulties regarding the foundation?
We have experienced the opposite. MOWEA meets the spirit of time to industries as well as to private users.
3. What were the biggest challenges in regard of the foundation?
Money! Every foundation needs money. Because of this, it was very important to find customers in a very short time.
4. Did you have positive or negative incidences which motivated you?
Ups and Downs are on the daily agenda. You should never give up. You should believe in your vision. Moreover a good team complements and strengthens you in difficult situations.
Pictures by courtesy of MOWEA.
Contact information
MOWEA UG (haftungsbeschränkt)
Einsteinufer 11, TUB Sek. EM4
10587 Berlin / Germany