Observatory
Observatory of Green Businesses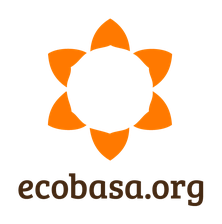 Building a culture of trust & support! - Your gifts keep us giving!
On ecobasa.org you can find a directory about sustained communities, eco-villages, transitions towns and permaculture farms. With the help of the platform ecobasa.org shows you how to use "gift economy".
Everyone who is interested in sustained lifestyle and techniques can log in to the platform and help the projects in what they need. In return you get food, accommodation, great learning experiences and an overview of life in nature and how it feels to live in communities in eco-villages. We coordinate and match people and places with their abilities, interests and experiences. Our aim is to create a win-win situation. Because of this a network should be established. Transparent reviews provide the view of the "gift interaction" and build trust into the members and the network. ecobasa.org shares abilities, labour, knowledge, experiences, things and seeds without expecting anything in return and without costs and Co2 emissions. All you need is goodwill. At the latest this will be achieved by donation.
Size of business
6 employees
International team of volunteers
Supports
Social networks
Donations
Opportunities and plans for the future
Pitfalls and challenges
1. How did the project come to life?
I was in search of holistically places where people can stay and live a healthy life. Along the way I have found communities and eco-villages. I have learned permaculture and had an Ha-Ha effect: Overall I saw systems. On tour I saw that everyone invented the same from the start, but there is no communication between them. All people have the same problems but only few people have solutions. Money is tight. So the communities are economically dependent on tourists and work in towns. Their energy and time of the community is lost. It will be built with bank loans. Projects are bonded to the payment including interest and are forced to work outside the community. There are a lot of people who travel between the communities to learn from them, as I did. Ecobasa combines all these protagonists, available resources and infrastructure in a network. The network organises win-win situations and presents the welfare for all. This is a self-organizing permaculture system.
2. If you found the company again, what would you do exactly and what would you do differently?
Our principle is to work with volunteers but only with professionals not with young people who want to have fun. I have invested a lot of my money and time to coach trainees. But the result was that the trainees did not show a productive work.
3. Are there any difficulties regarding the foundation?
No money. Less resonance. Niche existence. But trend goes on.
4. What were the biggest challenges in regard of the foundation?
Legal forms, common public interest, German law, high costs for example for services, programming software and design. Nobody wanted to spend time on favours.
5. Did you have positive or negative incidences which motivated you?
I have learned a lot. Everything has paid off. I mean the feedback of our members, stories of success. I feel happy when I see that our network is working.
Pictures by courtesy of ecobasa.org.
Contact information
Gneisenaustrasse 28
10961 Berlin
Germany