Observatory
Observatory of Green Businesses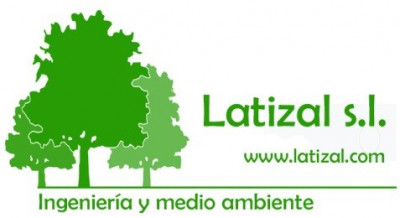 The Environment, our work and our commitment.
We are a company with more than 16 years of experience in which we have done countless works of monitoring, management and conservation of the natural environment (botany, plant pathology, arboriculture, fauna, forest management, etc.), through contracts with the Regional and Local Administrations , as well as with other public and private organizations.
At this moment we also carry out several environmental education services in schools and Environmental Education Centers, directed to both adults and children.
Size of business
We are 10 people working regularly for Latizal, S.L.
Our customers are mainly public administrations, with which we access the work through projects that we offer in public competition, both locally, in various municipalities of the province of Murcia, headquarters of the company, and neighboring provinces, specifically Alicante, as with regional administrations, having recently participated in an American mink monitoring project in the Autonomous Community of Aragon.
Finally, we participate, also through public participation, in projects with European funding, "LIFE Projects".
We also offer environmental studies for companies and individuals.
Supports
No support was received in the creation, it was the enthusiasm and desire to work of the founders of the company that made it work in its first stages, as well as an innovative service offer, which covered in those moments new needs that were emerging .
Opportunities and plans for the future
It is necessary to innovate and offer new services, as well as to raise awareness about the need to take care of the environment, not only because this will offer more opportunities to companies in this sector, but also because it is the greatest need and the greatest challenge that the human being faces in these times.
Pitfalls and challenges
1. How did the project come to life?
The company was created by the union of several independent professionals who had been working as freelancers. Thanks to the previous experience of several of its members, there was already a knowledge of the environment and previous contacts.
Contact information
C/ Canteras, nº 5, esc. 3ª, 2º C 30100 El Puntal. Murcia