Observatory
Observatory of Green Businesses
Julia Martínez - Upcycling Fashion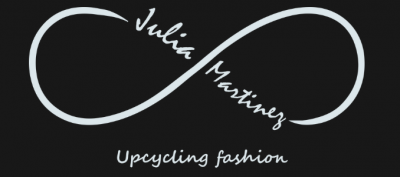 Julia Martínez - Upcycling Fashion is a sustainable fashion project based on the creative reuse of textile materials to make new designs.
Julia Martínez - Upcycling Fashion is a sustainable fashion project based on the creative reuse of textile materials to make new designs.
Against the idea of using and throwing, materials are valued and have a new life. Capsule collections of a limited number of pieces are designed, where each garment or accessory is unique. We also work custom-made and custom-fitted.
The production is done in a local, artisanal and experimental way through pattern making and modeling on mannequin. Many pieces are sewn by hand, as details and appliqués.
The Upcycling depends on an unpredictable and atypical source of raw materials but the designs created are unique and original, there are no two equal, which gives exclusivity to the user and also provides beauty, freedom and expression.
It is a sustainable alternative to see fashion, to enjoy the charm of design but also to take care of the Earth and bring out the best in us. A new awareness for fashion and consumption.
Size of business
At the moment, for economic reasons, I am the only one in the project. I make the design, the pattern, the clothing, everything! I participate in fairs and events where I sell my designs.
Supports
To start the business, I started with my own savings. I received a scholarship to learn from another entrepreneur with more experience, which has been very good for me. I count on a consultant who helps me with all the paperwork with me. But I do not have external financial support, which translates into a slow growth for my project.
Opportunities and plans for the future
Considering that there is more awareness about the impacts of fashion in the world and that people want sustainable and ethical products, I believe that creating a company in the green sector gives a distinctive seal and a different connection with the client.
I think there is a possibility that my company will grow. I imagine that in 10 years I will be at the point where I want to be.
Pitfalls and challenges
1. How did the project come to life?
The company came to life after completing my end of degree project, which focused on textile recycling. I was convinced that I wanted to follow that path.
2. If you found the company again, what would you do exactly and what would you do differently?
I would look for investors or financial help.
3. Are there any difficulties regarding the foundation?
The main obstacle I find is the price. Most people look for low prices and do not appreciate sustainable fashion or the real cost of a product. It also requires people to have more information.
4. What were the biggest challenges in regard of the foundation?
The main challenge was the financial one.
5. Did you have positive or negative incidences which motivated you?
I firmly believe in the concept of sustainable fashion and textile recycling.