Observatory
Observatory of Green Businesses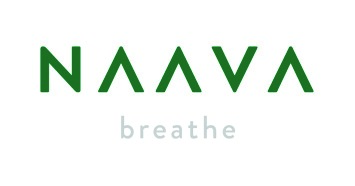 Naava is a pioneering global health technology company. With a unique, proprietary and powerful bio-filter technology, Naava actively purifies harmful synthetic indoor air.
Naava has developed the most advanced, beautiful green walls on the planet. The technology has reduced workplace illnesses, halted fatigue and improved cognitive performance. Naava is supported by industry leading research, has won global design awards and Naava's investors include the world's leading body for human well being in offices. Naava believes that clean natural air should be a human right and has developed its solution with affordability, fast integration and scalability as core foundations. Naava delivers the power of biophilia, the human need to be near or in nature. Naava's mission is to reconnect humanity with nature, so we breathe the air nature always intended. We are enabling healthier, happier and more inspiring work and home spaces so people breathe the air nature always intended
Size of business
abt. 50 employees globally, turnover 3M€
Supports
Financing by eg. Tekes, research co-operation with several universities.
Opportunities and plans for the future
The air we breathe is the next global health trend.
Pitfalls and challenges
Launching Naava and finding resellers in new countries is challenging
Contact information
Lapinlahdenkatu 16
00180 Helsinki, Finland