Observatory
Observatory of Green Businesses
Marathasa Program Marathasa Valley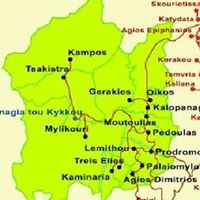 A program is a collection of projects/ ventures that share the same vision].
[a] It aims to help the rejuvenation/ resuscitation/ development of Marathasa region, by any ethical means!
WHAT MARATHASA PROGRAM IS NOT
[a] It is important to note that Marathasa Program, Marathasa.com and MarathasaValley.com [and ANY of their social media pages, and/ or related projects/ ventures] are NOT related with/ nor funded or sponsored by any departments/ entities/ initiatives/ local boards or councils of Cyprus government or EU.
SO THEN, WHO FUNDS THE PROGRAM:
Marathasa program does not aim to monetary profit! Marathasa Program is funded by A, B and C below.
>>> A2. See him here during ethical and transparent street trade and selling of fruits from family orchards or region's
producers
.
>>> A5. Or here, selling
books
Would like testimonials about Loizides George? He is a difficult personality.
Read more here
from people who survived [around] him.
[B] Profits
from quick win projects/ ventures of Marathasa Program that have been launched.
We must admit it everything we touch turns into gold
:
>>> B1. For example see project
BOOKippc
[C] Donors
- we are praying for them to call us/ soon investors to whom we will present business plan[s].
>>> C1. You. Yes why not you? Please talk to our legal advisor
Michael C Zambartas
and/ or invite us for a presentation. Yes please do it and it is urgent. Alternatively email
Loizides George
directly: LoiziThis@gmail.com. Please insert in subject title word "Marathasa". If you do not receive a reply within 24 hours he is bankrupt [most likely] or your email was junked to find out call him/ his personal assistant/ project collaborator at:+357
99094561 IMPORTANT:
ALL DONATIONS WILL [if ever happen
:)
ha ha ] BE SUPPORTED BY LEGAL DOCUMENTATION.
IS THERE A CODE OF ETHICS ABOUT THIS PROGRAM
If you are a friend/fan/competitor/customer/donor/etc and wondering how we will react in a situation read 1 & 2 & 3 below.
If you are a program collaborator/helper/employee/co-founder/ etc and in doubt as to how to "solve" a puzzle or answer to a friend/ fan/ competitor/ customer/ donor/ etc something, take a deep breath and read 1 & 2 & 3 & especially 4 below [if you are a program collaborator and can not by now recall the content of 1,2,3 & 4 them by heart, ask me for sponsored journey to Crete for relax and learning!].
Size of business
Supports
HOW CAN YOU BENEFIT FROM THE PROGRAM?
BEYOND THE AFOREMENTIONED QUICK WIN PROJECTS/ €€€ GENERATING VENTURES WE HAVE RUN/ RUN NOW THE FOLLOWING MONEY BURNING CAMPAIGNS:
Beyond the aforementioned quick win revenue generating projects
[1] See and read carefully
#dareGOmarathasa
campaign [#FREE accomodation in region if you have never visited it before!].
[2] See also
#CyMarVal
campaign, about to be launched. This is a more long term, risky, however promising attempt.
[3] This
"Relocate to Pedoulas"
campaign, launched January 2018 [FAILED
:(
however we WILL come back... ]:
[4] Suggest us ANYTHING for funding that you think will help Marathasa region by €1,οο or more. Examples:
>>>1. Relocate your office/ studio/ clinic/ atelie/ workshop/ gym/ in region
>>>2. Advertise region it in your newspaper/ website
>>>3. Create an offering/ a business model for visitors/ tourists/ inhabitants
>>>4. Other ideas [we have ready and will sign with you non competition/ confidentiality agreement - read also our code of ethics].
Opportunities and plans for the future
Pitfalls and challenges
Contact information
14 Louca & Evridikis Ellina Pedoulas