Observatory
Observatory of Green Businesses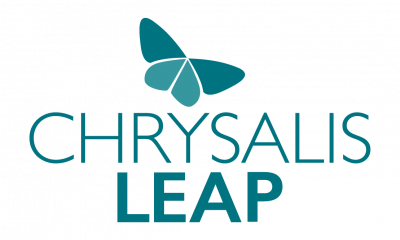 Chrysalis LEAP: A cleantech venture accelerating positive change by cultivating entrepreneurial mindsets.
Chrysalis LEAP is a Cyprus-based cleantech accelerator which helps startups transform their green ideas into investable business opportunities. With 5+ years of operation, and 200+ startups transformed, Chrysalis LEAP undertakes a variety of exciting initiatives promoting entrepreneurship and innovation in the field of green technology.
Since its kickoff in 2013, Chrysalis LEAP has evolved into an entity that creates opportunities for entrepreneurs through training and coaching, designing and running innovation events and helping start-ups get funded.
Chrysalis LEAP has been the organiser of ClimateLaunchpad in Cyprus and Greece since 2014, having hosted the Global Grand Final in 2017, and an official Climate-KIC partner since 2016 running the accelerator program in Cyprus, as part of the Regional Innovation Scheme for EIT.

The Chrysalis LEAP Team is made up of entrepreneurs from diverse backgrounds and solid startup experience. Their passion revolves around boosting entrepreneurs' business sense: getting them unstuck, questioning their assumptions and opening their eyes to the reality of their business idea and its place in the world of customers.
Size of business
up to 10 personnel
Supports
We support aspiring entrepreneurs in the area of clean-tech and sustainable development, to convert their ideas into viable and businesses.
Opportunities and plans for the future
Chrysalis LEAP runs annual acceleration programs, so the best time to join is now.
Pitfalls and challenges
We have to tackle climate change and we have one generation to do it.