Observatory
Observatory of Green Businesses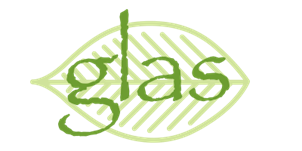 After 3 years of thinking about setting up an eco-business, Colm Byrne took the leap in 2002, prompted by a desire to use his technical knowledge and sales ability to have a positive impact on the planet.
Glas now comprises three sections: (a) Glas Energy, which provides renewable energy and energy-efficient solutions; (b) Glas Learning which delivers training courses in energy, green building and sustainability and (c) Glas Energy Management Solutions, which monitors and manages energy consumption. The company has developed its own software - 'TellMe Energy Monitor' - and provides consultancy and training services to commercial energy users to assist in reducing demand.
Glas is developing a reseller channel for both its energy monitoring solution and its range of technologies. Its biomass solutions also create a value chain for the supply of the fuel with local farmers and contractors supplying wood chip, logs and wood pellets for its boilers, benefiting local economies. Their energy-saving services have reduced overheads for clients, allowing them to manage cashflow and sustain their businesses.
Size of business
Supports
LEADER provided 50% financing for the development of an 'Energy Cabin' concept and 50% financing for a technical training centre for renewable technologies and low energy building design.
Opportunities and plans for the future
Colm's vision for Glas is to continue to supply high quality products and services as well as innovate, educate and implement. His ultimate dream is to make significant profit that can be used to assist in global poverty alleviation through renewable energy projects in the developing world.
Pitfalls and challenges