Observatory
Observatory of Green Businesses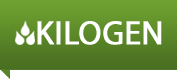 Kilogen Ltd. is a Green Energy Service Company (GESCO) dedicated to the production and processing of bio-energy fuels and the delivery of integrated heat and power technologies and energy solutions for consumers within a 50Km radius of its planned production location near Kilkenny city
Kilogen is a green energy service company in Co. Kilkenny, dedicated to the production and processing of bio- energy fuels and the delivery of integrated heat and power technologies and energy solutions for consumers. It is a market leader in Miscanthus production. Kilogen was founded by Bill Madigan and other farmers in 2007.
Size of business
LEADER provided a grant for a business development consultant. In order to optimize Miscanthus growth in Irish weather conditions, Kilogen developed a whole new system for planting fresh Miscanthus rhizomes to extend their survival after being removed from the soil. They received a further grant from LEADER to develop their own regeneration machine which enabled Kilogen to produce the ideal size and quality of Miscanthus seed, and precision-plant the crop to maximize the yield of biomass.
Supports
Opportunities and plans for the future
Miscanthus is about one-third of the cost of oil. Bill would like state institutions, hospitals, hotels and factories to invest in conversion in order to reduce their energy costs by converting to biomass. Kilogen supplies Edenderry power plant, which supplies about 3% of Ireland's national energy.
Kilogen is on the Energy Crop Development Group for the Tillage Sectoral Expansion Programme 2020. Business growth opportunities include expanding further in the heat market to help reduce energy costs substantially. Future plans include developing biomass CHP (Combined Heat and Power) installations and a second generation bioethanol plant
Pitfalls and challenges