Observatory
Observatory of Green Businesses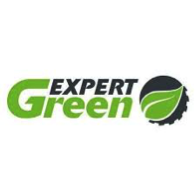 The company was set up to provide farmers in the eastern area of Romania with modern agricultural and agricultural machinery and agricultural machinery, accompanied by an appropriate package of technical and financial consulting services. We are always close to our customers, to the farmers of the area, thus developing together. We provide full specialized service during the warranty and post-warranty period for tractors and agricultural machinery as well as the supply of original spare parts. Our motto is "We go close to the customer with proficiency and professionalism."
Size of business
We have about 20 employees and a turnover of over 13,000,000 Lei.
Supports
Banking financial support was needed to start the business, but costs were quickly amortized due to market demand.
Opportunities and plans for the future
We intend to maintain the same high standard of service and, why not, expand ourselves across the country by opening subsidiaries in every region with real agricultural potential.
Pitfalls and challenges
The most important thing in starting a business is to establish a customers market and meet their needs so that the business can be further promoted through the services offered. It is the key to the success of any entrepreneurial approach.
Contact information
Iași – Tg. Frumos, Budăi, E583 km 26