Observatory
Observatory of Green Businesses
GREEN GLOBAL FUTURE S.R.L.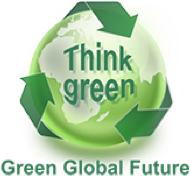 This business intends to collect hazardous and non-hazardous waste.
The GREEN GLOBAL FUTURE S.R.L. performs activities in the field of hazardous and non-hazardous waste collection and is licensed by the National Environmental Agency for the collection of all types of waste except radioactive waste, wholesale trade and road freight transport (hazardous waste). The company has all the necessary equipment in this regard. We provide 24/24 services and also our clients and potential customers benefit from free advice. We promote the selective collection of waste in Romania. In addition to these services, we also deal with waste recycling, vacuuming and snow removal under environmentally friendly conditions.
Size of business
We have 10 employees and a turnover of 4 000 000 Lei.
Supports
The business was based on the needs of today's society, without the need for strong marketing. We relied on our own strengths at the start of this journey.
Opportunities and plans for the future
Our main interest is to develop ourselves so that we offer services throughout Romania at the highest standards, ensuring a friendly living with the environment of all the citizens of the country.
Pitfalls and challenges
Market analysis is the most important stage in setting up a business, especially a green business. The services offered must cover that area of the market which does not enjoy a coverage as required. Obstacles did not exist, we needed involvement, determination and patience.