Observatory
Observatory of Green Businesses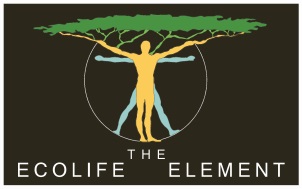 The Ecolife element ltd offers workshops and Environmental Research for Resilient Economies, while serving as a green economy think tank. It provides general concepts and integrated system solutions, both for the public and the private sector.
By observing natural systems, the Ecolife element essentially duplicates them within an economic setting. "From micro to macro, the basics of wellness and environmental harmony is been looked at and, using nature's template, extrapolate sustainable resilient solutions are derived for new types of economies, encompassing environmental needs". An example illustrating this is the great number of coffee shops in Cyprus. Less than 1% of the coffee is actually drunk; over 99% of the coffee is waste, thrown away into a landfill. Coffee waste has numerous characteristics and can be used for such things as growing mushrooms, or in animal feed, fertilizer, or can even be embedded into microfibers and used in clothing and shoes.
Size of business
The business runs by a single individual, working with multiple integrated partnerships
Supports
A number of partnerships allowed the Ecolife element idea of an eco-economic solution to come forth. The Green Party and TEPAK-Cyprus technological University have also provided great feedback and insight, as have educational institutions like the European University Cyprus, the Cyprus Institute, and a number of green orientated organizations such as Green Dot and AKTI.
Support was also derived through a number of mentors and it has been invaluable over the years.
Opportunities and plans for the future
The Cyprus Start-up scene and start-up scenes abroad provide valuable learning and networking opportunities. There are many green initiatives locally, and being connected to one is opening doors to others.
There are solutions that could turn Cyprus into a lush paradise, while creating jobs and keeping great Cypriot minds in Cyprus. What is required is the action of the people, businesses, and government and this is beginning to emerge. Furthermore, the EU seems willing to support initiatives that would allow Cyprus to become a model example to reversing climate change and creating a sustainable future. For the Ecolife element things are clear. Like the ecosystem which it serves, a small innovation can mean a great change internationally. Cyprus could be such a place and the company is perfectly placed for this.
Pitfalls and challenges
The main challenge has been funding. EU funding and support has very complicated paperwork and conditions that make it nearly impossible for a small company to enter such schemes without having a larger enterprise involved. Ideally however, self-funding (with minimal risk exposure) is ideal as there is always compromise when investors are involved, perhaps making it very difficult to keep the original vision intact. In addition, though it is important to create a business that is green, it needs first to make money. Only then can the company be flexible enough to create the change it would like to in the Green Sector. It can also then transmute its effect onto a much needed paradigm shift for novice green business systems such as Cyprus. The Ecolife element understood the interconnecting nature of the green economy. Thus, its main advice is for the importance of being in touch with key players and business stakeholders, academia, research, system dynamics and more, both locally and internationally to not be overlooked, in order to achieve a viable effect.
Contact information


Οδός Δαιδάλου 2 Λευκωσία Κ?