Observatory
Observatory of Green Businesses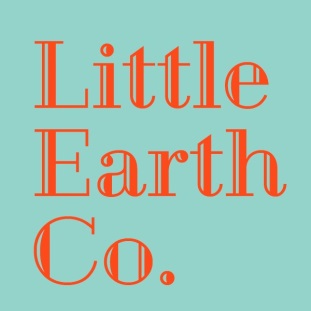 Little Earth Co began as a personal concern. The founder, in search of ensuring procuring eco-products that highlight health, safety and comfort, discovered a market niche for likeminded individuals. Like the founder, these consumers wanted to provide the best products for their children in the greenest possible way.
The company provides a gamut of retail products having made sure they have been produced in such a way that caters to all, the earth, the workers and the consumer.
The company moto is perfectly reflective of this. "As parents, by making educated choices during this significant period we can provide a healthy, enriching environment for our children and at the same time nourish and preserve the world in which they will grow". What little earth does is to provide a safer, faster route to this.
Little earth co personnel have spent quite a lot of time building up a database and staying up to date with the latest research and products available in the sector, screening every single ingredient in their product range via various environmental databases. This includes for example EWG's Skin Deep cosmetic database and Made Safe non-toxic.
Size of business
2 employees, 50 customers currently on its clientele.
Opportunities and plans for the future
The modern consumer now spends a considerable amount of time looking up at the latest research and advice on child caring. This means that parents are becoming increasingly more informed leading to a more researched decision making that includes green and sustainable choices. An increasing market size thusly helps the company in expanding and allows it to see itself within the next 10 years breaking in the international market. It aims do to so by including in its product line its own products. Locally, it aims at creating a wholesale division with the largest selection of green brands and products in Cyprus. Keeping in line with its broader Go-green element, profits will be partially utilized to invest in raising awareness initiatives and projects for green issues and concerns.
Pitfalls and challenges
To start with, there was and is relevantly limited local availability of green products. Furthermore, pricing is largely non-convenient due to the small number of local wholesalers and distributors, pushing prices up, resulting in an inaccessible green sector by many demographics. Here then, is also the problem of perception that views green products and life style as an upper-end fashion and therefore expects sharper prices. Sourcing abroad may be an option, but high shipping fees only make it sustainable for large quantities, which are of course outside the scope of a small start-up.