Observatory
Observatory of Green Businesses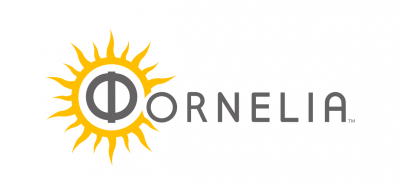 Fornelia is an R&D company in the field of alternative energy, specifically solar energy. Its vision is centered on the promotion of use of solar energy throughout the day, in a 24 hour capacity, at affordable prices. Working with the Key values of respecting the environment, improving standards of living, promoting self-reliance and reducing dependency on carbon-based fossil fuels, the major shareholder of the company, who also leads the R&D, has been engaged in the area of solar energy for more than 20 years.
Though still at the start-up face, Fornelia has many notable firsts. Among these, it was the first to have achieved an ideal ratio of heat storage at an affordable price which enables usage of its ovens at night as well as during the day. It also won 1st place national in the Climate Launchpad idea competition and went on to represent Cyprus at the EU level of the contest.
Currently, the company is marketing a series of solar ovens, cookers, dehydrators and other for industrial or private use. It also designs and develops solar cooking related cookware, such as cooking pots and frying pans that minimize energy loss so as to maximize the energy efficiency of its ovens
Size of business
Fornelia is small, with its operations run by 3 independent collaborators.
Supports
A small government Grant and family members' support.
Opportunities and plans for the future
Fornelia seeks to "lead the world in the creation, development and manufacturing of the most efficient, advanced, cost-effective and affordable green renewable energy solutions".
Fornelia being one of the first companies to pursue solar oven technology in Cyprus seems a much promising endeavor. Especially so since it is currently in talks with major manufacturers while it has presently won its second governmental grand to develop its projects. This could mean that soon enough then we could see the Fornelia ovens and other products made available throughout the world.
The company's business model is a direct response to the problem of "promotion of a rather simple product that has a better efficiency". Therefore, Fornelia focuses on developing countries-without excluding developed ones- that rely on fossil fuels as well as charcoal and wood ovens in meal preparation. This means that through government subsidies and aid from international organizations, residents of these countries can afford to place a Fornelia solar oven within their local community. Add to that, an online sponsorship programme, aimed at relatives and other stakeholders is on the works to further allow the supply of these ovens to people and communities in need of them. These are much welcomed developments as they make the dream of seeing the Fornelia logo worldwide quite feasible.
Pitfalls and challenges
Cyprus lacks a good viable green ecosystem for such companies to develop. As such, Fornelia advises prospective and aspiring green entrepreneurs to be aware that a lot of the promises they will be given, though morally supportive and recognizing of their efforts, will not translate fiscally. Furthermore and seen this first hand, a sort of capital is essential, if only to make those valuable first steps and building a prototype. Finally, an international reach with countries that have a successful green ecosystem in place is not only useful but a must have for any aspiring green entrepreneur.
Contact information


Ταρσού 47Α, Άγιος Δομέτιος, 23