Observatory
Observatory of Green Businesses

DÖRRWERK has emerged from an initiative against food waste. They save fruits, which due to
optical defects do not find the way to the consumer. Then they produce these to healthy snacks.
Size of business
5 employees (incl. founder)
Supports
Crowdfunding (Startnext)
Loan (house bank)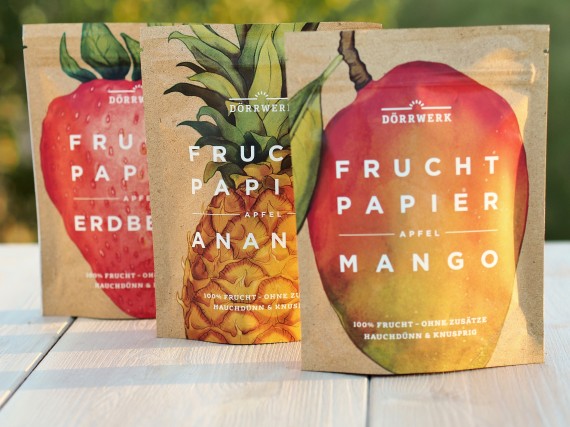 Opportunities and plans for the future
We want to be Germany's most sustainable manufacturer for snacks. In 10 years we would like to expand our own production by new products. More over we would like to extend our sales to the DACH area and as well as abroad.
Pitfalls and challenges
1. How did the project come to life?
The idea of DÖRRWERK was born in summer 2014 in Berlin. I met my friend and he told me about the vast quantities of fruit and vegetables that landed in the bin or in the biogas plant because they look no longer impeccable. I want to go against food waste in an economically viable way and want to produce healthy snacks simultaneously.
2. What are the big challenges in regard of the foundation?
The biggest challenge was to build up my own production because we work in food-free sectors. The next challenge was to establish a valid and realistic business plan. Consequently the plans had to be adjusted quarterly and adapted to the current events.
Pictures by courtesy of DÖRRWERK GmbH.
Contact information
DÖRRWERK GmbH
Im Marienpark 22
12107 Berlin